Solana MEV-Validator Server Program: Jito & Latitude.sh Partnership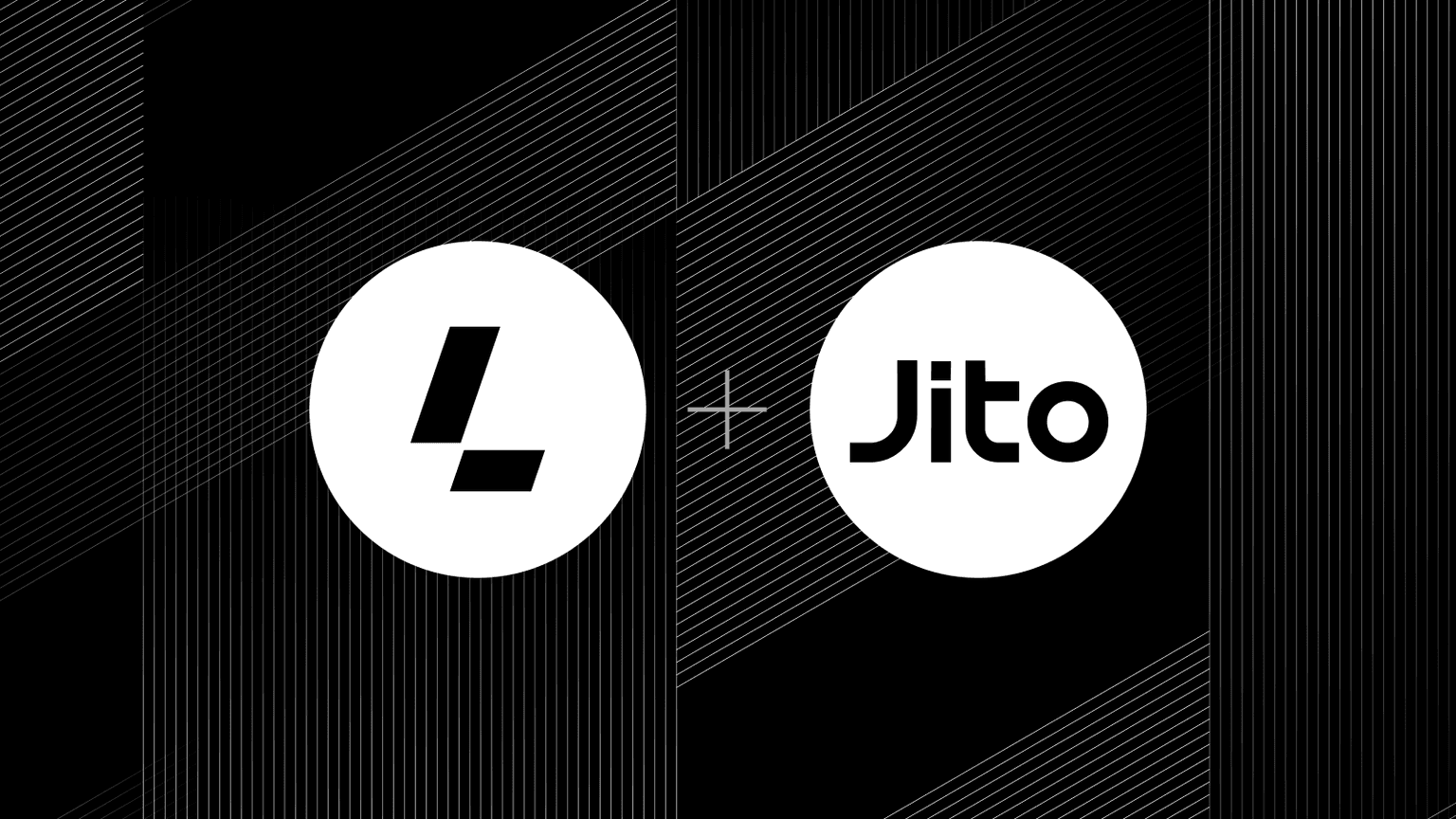 Jito Labs, Solana's leading MEV infrastructure provider, and Latitude.sh, a global Bare Metal infrastructure company, have partnered to offer an unprecedented package for Solana validators.
This strategic alliance brings together the best of both worlds, an MEV-enabled validator client running on Latitude.sh's powerful Metal platform.
Experience high-performance validator infrastructure at a competitive price of $247 per month, all-inclusive. 
The validator setup is simplified with an automated script tailored for the server's hardware, allowing for a fast and seamless setup.
Latitude.sh platform
The Latitude.sh platform is designed to provide high-performance server solutions.
By leveraging its low-latency network, validators can enjoy seamless connectivity to the Jito block engine within 1ms. This optimized network infrastructure ensures that validators achieve maximum efficiency and performance while processing MEV rewards on the Solana blockchain.
Jito-Solana validator client
The Jito-Solana validator client forks the default Solana Labs client with extra functionality to process rewards from MEV (maximum extractable value). The client already has over 80 users and 15% Solana network stake-weight. Setup is seamless, and performance is identical to the default Solana Labs client (footnote: P2P report). Many of Solana's leading validators already utilize Jito-Solana, including Staking Facilities, P2P, Laine, Block Logic/Triton, and Cogent Crypto (full list).
Server Hardware
Latitude.sh servers powering the MEV-enabled validator client boast impressive specifications, ensuring top-notch performance and reliability. The c3.large.x86 server features:
AMD EPYC™ 7443P with 24 cores at 2.85 GHz

256 GB RAM

2 x 1.9 TB NVMe

10 Gbps NIC
Network data
Latitude.sh is offering unlimited network egress for enrolled validators. Say goodbye to bandwidth limits and focus on maximizing MEV rewards and growing your validator node on the Solana network.
Offer details
To be eligible for the program, you must meet the following criteria: operate a validator on the Solana mainnet with a minimum stake of 50,000 SOL, which will then be migrated to Latitude.sh. Additionally, you should have exclusively used the Solana Labs validator client but switched to Jito-Solana for the duration of the contract.
To secure the discount, validators are required to order a reserved c3.large.x86 instance at Latitude.sh at the list price of $347 in the US and $417 in Tokyo, paid annually. Once you have switched to the Jito-Solana client and maintain a stake of over 50,000 SOL, Latitude.sh will offer a $100 rebate monthly, which will be paid in USDC on Solana.
Setup process
Latitude.sh has prepared guides and an Ansible script to simplify the setup process. See here for complete documentation on setup and transfer, including a video walkthrough. The process should take less than an hour.
How to enroll
Fill out the sign-up form (link)

Create an account at Latitude.sh (link)

Latitude.sh will confirm enrollment within 48 hours and generate an invoice.

Latitude.sh will provision the server upon payment, and you are free to get started.
Final thoughts
This partnership between Jito Labs and Latitude.sh is a game-changer for validators on the Solana blockchain. With a cost-effective and high-performance MEV-enabled validator client running on top-quality hardware, validators can now enjoy significant savings while reaping the benefits of MEV rewards.
The offer is subject to supply limitations.
Additional Resources