Introducing Two-factor Authentication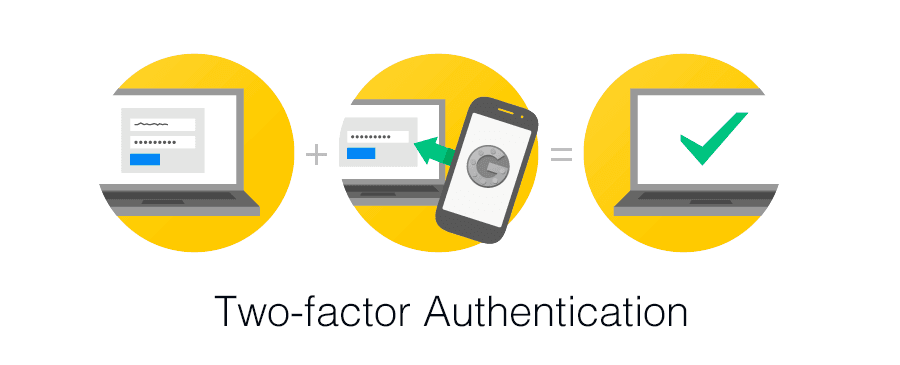 Keeping your account safe is an extremely important part of what we do at Maxihost. Today, we're giving you a way to add extra security to your account by enabling two-factor authentication (TFA).
Why you should care
Two factor authentication provides stronger defense against credential theft attacks. It's an easy way to verify that you're who you say you are when signing in to Maxihost.
After typing in your password, just insert your six-digit code from an authenticator app such as Google Authenticator.
How to use it
To set up TFA on your account, log in to Control, click on Settings and then click on Security. From there you can click the enable button to start the setup process: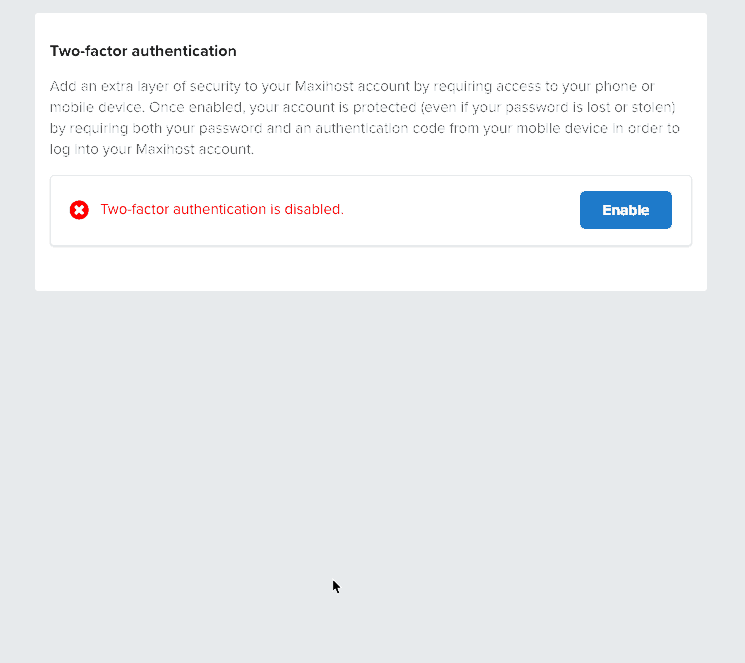 Once TFA is enabled, the next time you want to gain access to your account you'll be prompted for your 6-digit code.
Important
We highly encourage you to save your backup code—located right under the QR code when enabling TFA—in a safe place. If you lose your device and don't have your backup code, you're going to have to go through a really inconvenient process to verify your identity and get back into your account.