Solutions
Colocation Services in Brazil
Select customers have the option to deploy and manage their infrastructure in Latitude.sh SAO, the enterprise-grade data center Latitude.sh built for its own use.
We've strategically positioned our data center in the heart of the high-powered city of São Paulo—providing easy access and minimizing the risk of downtime and outages, all backed by a 100% uptime SLA on network and power. SAO is close to all major end user carriers such as Vivo, Oi, Claro and NET, guaranteeing higher availability and lower latency to these networks.
Our on-site team is dedicated to providing the rocket-speed service and total flexibility that you and your business deserves. End to end N+1 redundancy, 24x7x365 surveillance, early detection systems and fire extinguishing gas that doesn't harm people or equipment.
Start with half-rack and grow at your own pace. Full racks and private cages are available and can be setup quickly.



Why Colocate with Latitude.sh
Learn why Latitude.sh is the ideal facility for your Colocation.
When searching for Colocation services, one of the most important aspects in the decision making process is location of the data center. Better located facilities save your organization time and money in the daily tasks of managing your Colocation. For that reason, we decided to build our data center next to Paulista Avenue in São Paulo. Nonetheless, location is not the only factor to be considered. It's also important to know what, besides location, the facility has to offer for your environment, including:
Designed for high density processing (up to 10 KvA per rack)

Fully redundant (UPS, generator, refrigeration and optical fiber access)

24x7 monitoring with cameras and access control

Automatic fire fighting system equipped with HFC-125 gas
Elevated floor in all facilities pavement

Precision air cooling with continuous thermal humidity control

Conveniently located (near Av. Paulista and Ana Rosa subway)

Customization packages (take only what you need)

Free reboots / remote hands available 24 hours a day
3D ground plan of the first floor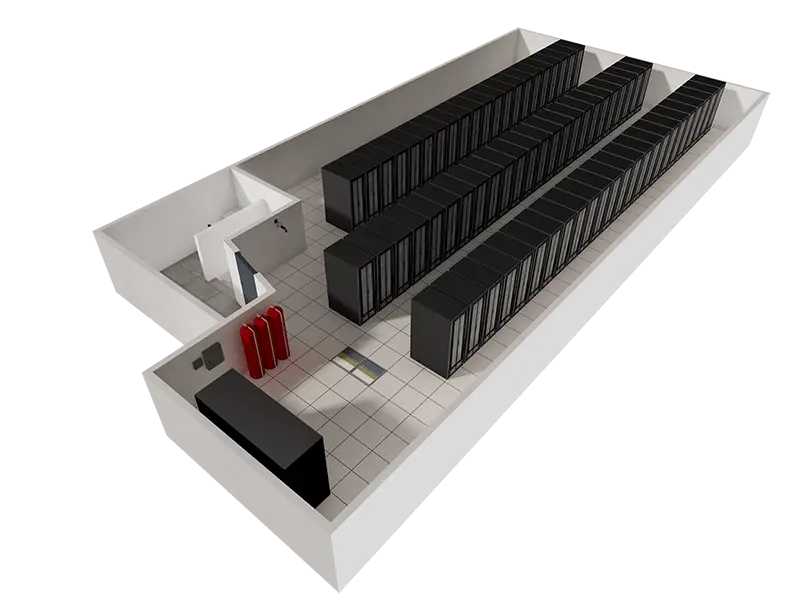 3D ground plan of the second floor
We guarantee the supply of 100% of the traffic and power contracted uninterruptedly.
24/7/365 Safe Facility Access
Colocation customers have access to their infrastructure 24 hours a day, every day of the year.
A better location means less incidents, quicker GTM, and a lot more comfort. SAO is the data center you'd build for your company.
Talk to a Colocation expert today
We partner closely with you from onboarding to deployment, offering 24x7 phone, email and chat support, dedicated technical account management, support in your dashboard, and personalized recommendations for your business goals. Let's get started.